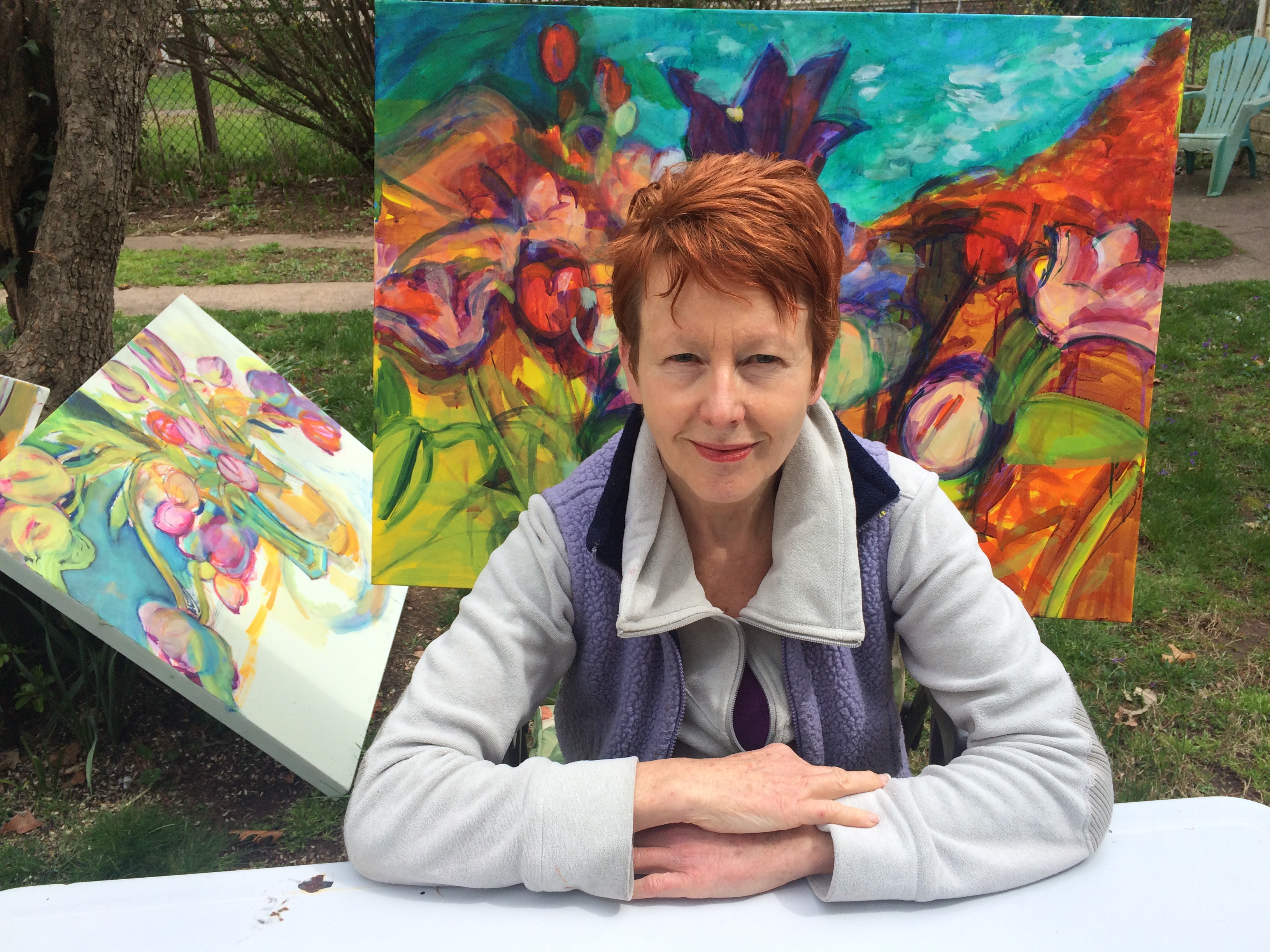 COLOR AND JOY
Painting is the process I utilize to pay attention.
From the moment I pick up the paintbrush I leave the noise and distraction of the outer world and enter into a place of stillness where the invisible order of intuition and imagination reveals itself. What compels me, above all else, is a desire to discover the secrets that dwell within this silence and to give them voice through the power and language of color.
A painting reveals itself through the act of painting. For me, it is not an intellectual process but one of revelation through observation. The beauty of painting lies in the fact that, for it to be fully realized, one must go beyond conceptual processes to the place where revelation occurs, in the making of it, when one is fully immersed in that intimate, quiet, and private place.
I want people to see in my work, that which I experience, the joy and exuberance of color, informed by a tenderness and "joie de vivre" at its essence.
Joie de vivre (French: joy of living) is a French phrase often used in English to express cheerful enjoyment of life; an exulatation of spirit. It "can be a joy of conversation, joy of eating, joy of anything one might do…and joie de vivre may be seen as a joy of everything, a comprehensive joy, a philosophy of life, a Weltanschauung. Robert's Dictionnaire says joie is sentiment exaltant ressenti par toute la conscience, that is, involves one's whole being."
Barbara Hawes, New Haven, Connecticut 2019