"A healthy and thriving community" is the mission underlying mActivity's  innovative fitness center & health club, making it the perfect environment for bringing local artists and new patrons together in conversations at shows, events, artist talks, and more. Since it's opening, I've curated over 30 exhibitions and artist events in this beautiful lobby, conference room and cafe space. [Instagram at www.instagram.com/mactivity.art.gallery Facebook at mActivity Art Gallery]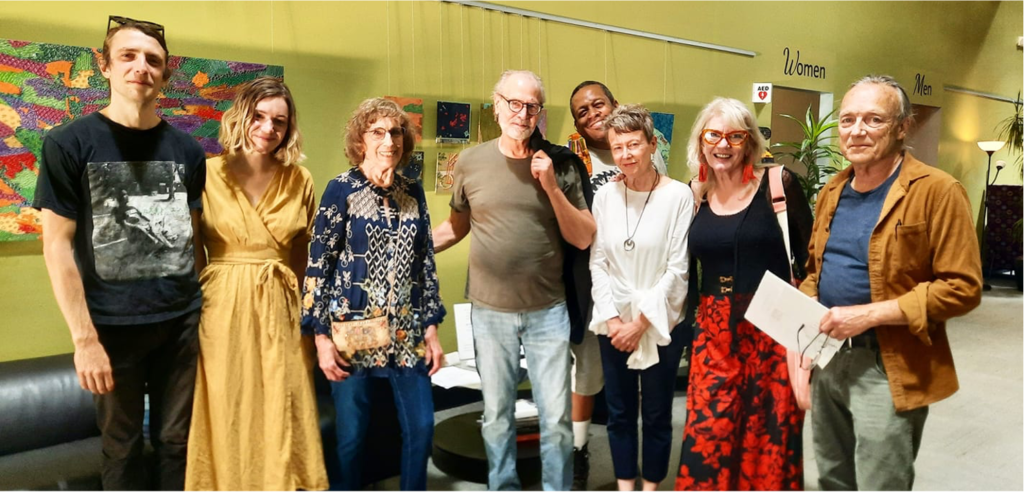 Promoting Artists and Creating a Community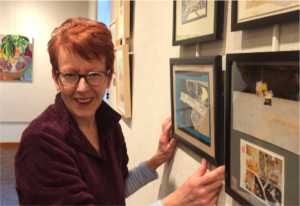 In the last 10 years, I established three innovative exhibition spaces where I have hosted art events and curated shows featuring over 100 Connecticut artists.
Recognizing that the art market today does not easily sustain commercial galleries, I partner with other businesses to create new exhibition spaces to bring art and artists directly into the community rather than to make viewing and buying art a rarified, out-of-reach experience. One Whitney gallery was supported by Hull's Art Supplies as a framing shop. Art in the Grove was a collaboration with a cooperative office space, and today, the Gallery at mActivity makes art an integral part of a community-based health club culture.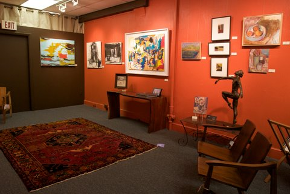 Nothing gives me more pleasure than a visit to an artist's studio. I love engaging with them, exploring their process, imagining a show together, selecting the work, and then bringing it to the public. This has been my passion for the past 15+ years and I have had the wonderful privilege of living in a community with an extraordinary abundance of first-rate artists. I love the excitement of the hunt, the search of beauty, the discovery of new work that is alive and intriguing.
Challenging the norm; uplifting a new community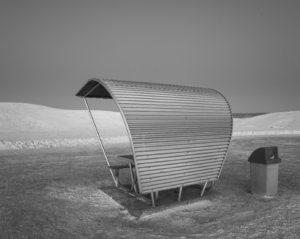 ART IN THE GROVE I collaborated with the owners of this innovative, collaborative office and meeting space cooperative to established the "Art in the Grove" gallery so that their walls would be vibrant and fresh, and so that local artists could take advantage of the spacious, walk-in location to display and sell their artwork. The shared rental space was used by independent professionals, start-ups, and small businesses to share facilities and equipment. Having rotating exhibitions and artist openings where members could also invite their clients added to the cooperative's sense of community and urban culture.
Creating a buzz and making a home for artists and patrons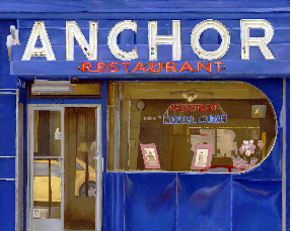 ONE WHITNEY The gallery and framing store located at the intersection of New Haven's financial, legal, and academic communities, was the ideal setting for realizing my vision of a salon-style store serving artists, framing customers, and collectors. I was invited by Hull's Art Supplies to open this gallery, where I curated 18 exhibitions in three years, promoting Connecticut artists, from emerging talent to nationally-known names. I also partnered with Fair Haven Furniture to showcase its custom-designed furniture in the spacious seating area.