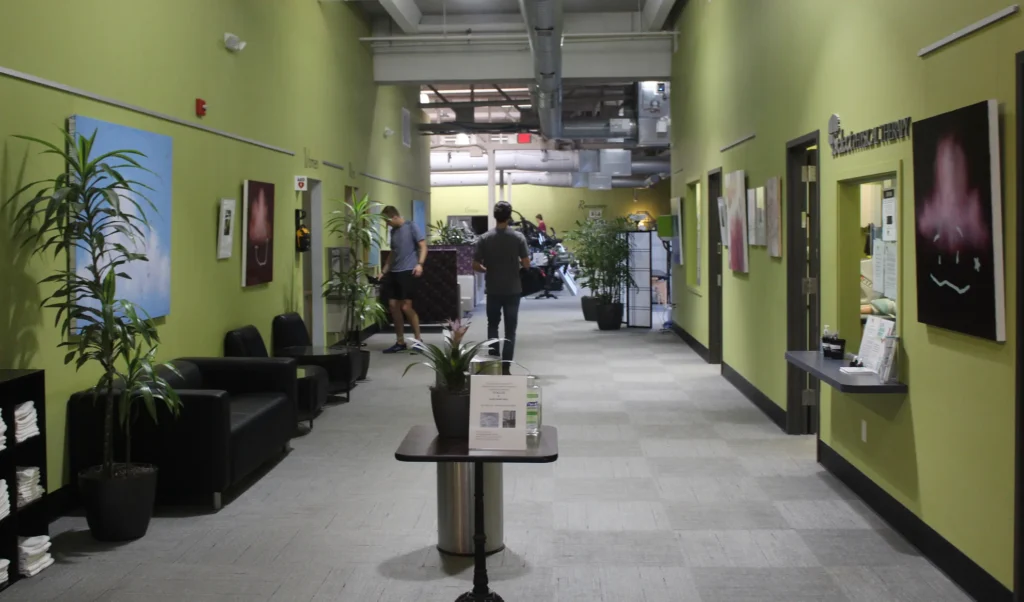 by Brian Slattery
The walls of mActivity — like the walls of other New Haven-area businesses — keep getting a little brighter, thanks to an embrace of public art that is now transforming buildings outside and in. In the case of mActivity, the art is the result of series that began in 2017. Curated by Barbara Hawes, the series has hosted a wide array of New Haven-based artists, from public art maestro Kwadwo Adae to graffiti artist Michael Deangelo, from photographers Phyllis Crowley and Sean Kernan to painters Vienna Hinkson and William McCarthy.
For the rest of the month of September, visitors can now see the works of artists Esthea Kim and Eliza Shaw Valk, whose work mirrors the mood of the hottest season and, in keeping with the fitness center's mission, captures some of the renewed spirit many have found in exercise during the pandemic…READ MORE
---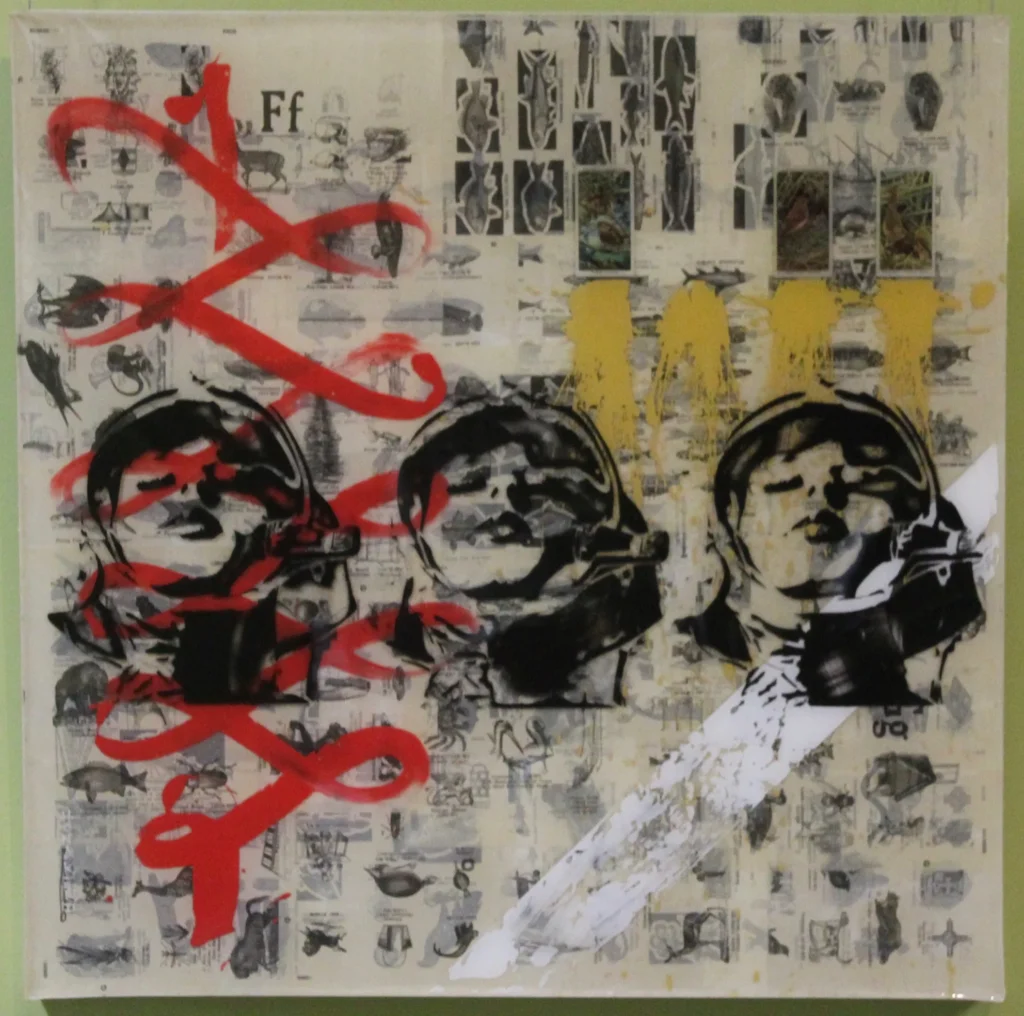 by Brian Slattery
The repeated image of a women's face, in what could be a space helmet. A school of fish. Household objects. A spiraling line of red, moving across it all. It feels like graffiti, like Andy Warhol a little. It has some pop art in it, but there's texture and grit to it, too, a sense of dirt. What does it mean? What do we want it to mean?
In a show of work by Honaker and Jeffrey Gall — running now at mActivity on Nicoll St. through December — curator Barbara Hawes has put together two artists who lean much more into the second question…READ MORE
---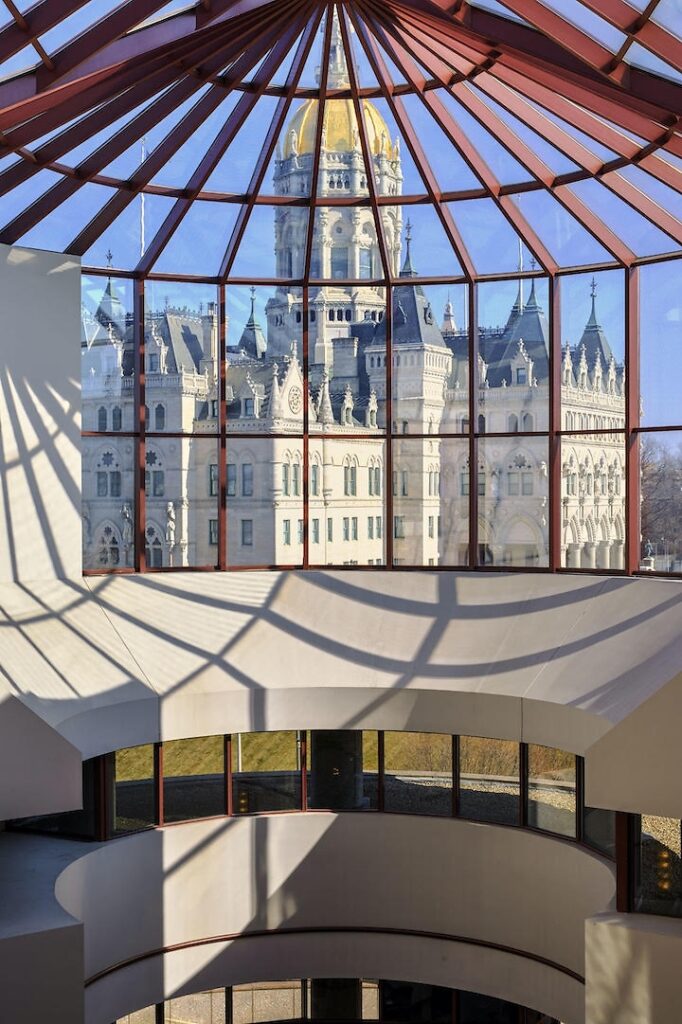 By Brian Slattery
David Ottenstein and Robert Lisak's 50-state photo journey, now on display in Goatville, assumes sudden newsworthy gravity.
The idea had been simply a Zoom interview about their new photo exhibit in our city, at mActivity Fitness Center on Nicoll Street.
But as David Ottenstein and Robert Lisak detailed what it took to create architectural images of all 50 American state Capitol buildings, the FBI announced that the very subjects of their work will soon become the sites, along with the U.S. Capitol, where later this week armed marauders will protest the inauguration of Joe Biden and Kamala Harris…READ MORE
---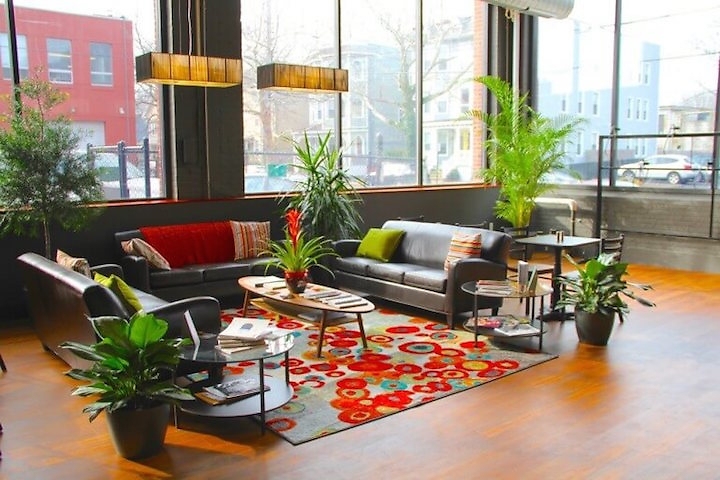 by David Sepulveda
The influence of great masters like Cezanne and Matisse is never far from the viewer's mind in viewing the work of Barbara Hawes, whose intense, saturated color would have spoken to Matisse's Fauvist predilections. A small mixed-media collage in the exhibit points to another area of interest for Hawes who sites the collage work of German Constuctivist / Dadaist Kurt Schwitters, as particularly influential….READ MORE
---